August 26, a national Holiday celebrating the National Heroes Day witnessed the gathering or more than 400,000 hungry (and hungry) Filipinos crying for justice. They all want to put and end to a culture that tolerates the "development assistance funds" of the members or the bilateral Philippine Congress, both the lower house (House of Representatives) and upper house (Senate) (READ: PDAF or infamously known as Pork Barrel.
Recently, the people of the Philippines became more aware of the irregularities of the pork barrel, involving a number of individuals (including some known senators. One even claimed that some people are doing this to destroy his name as he is considersing to run in the next elections in 2016. The position would be, ehem, President.
Although an estimate of the crowd is just about 400,000-strong, a number of similar protests happened around the world with a number of OFWs joined the cause and voiced out their feelings as they are the people we call modern heroes as their remittances contribute a lot to the country's financial growth.
This is only the beginning. We will constantly remind the government that we are the boss of the Philippine president and that he cannot disobey our commands.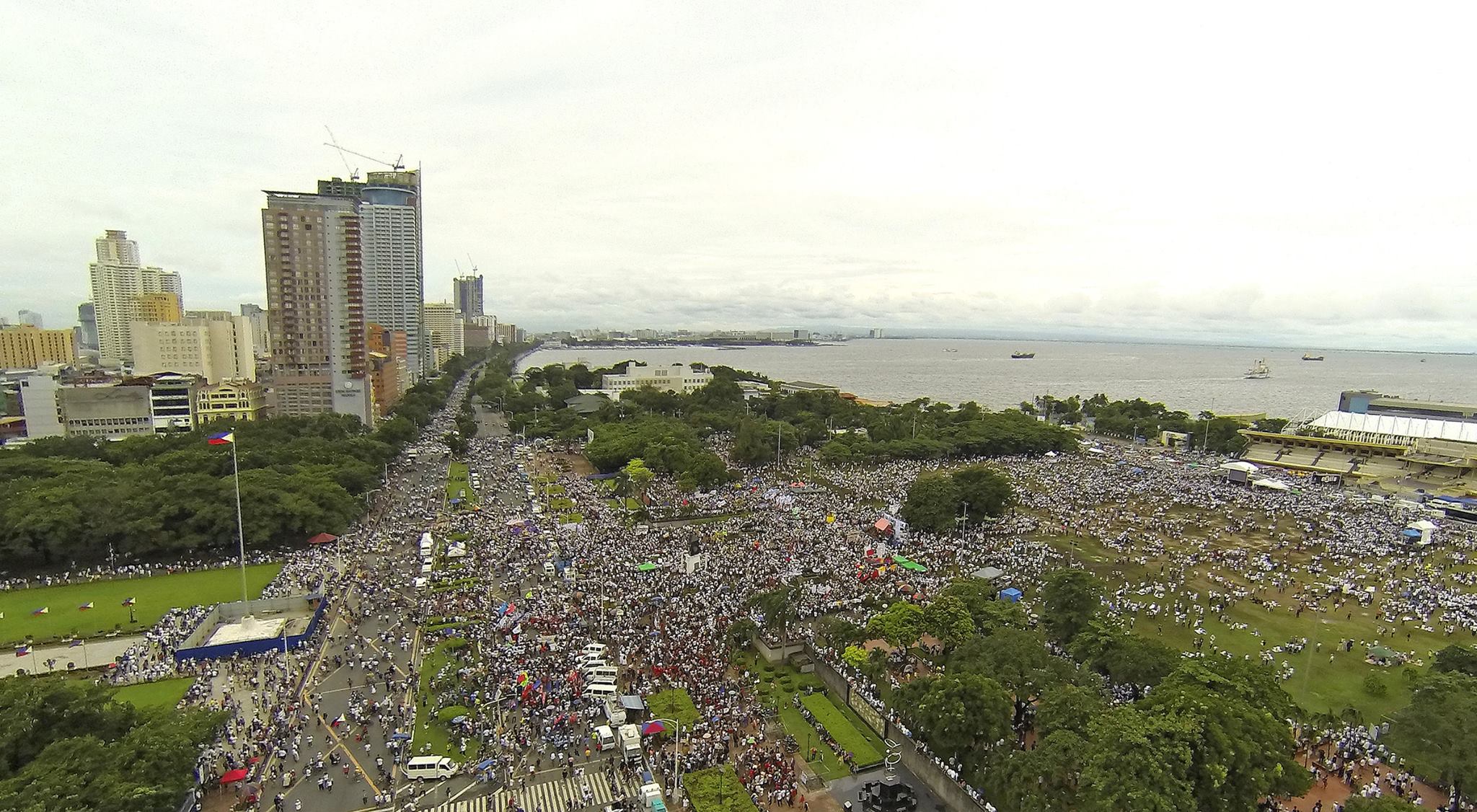 Image source GMA NEWS Online
We pay our taxes dutifully every month and we want an explanation how it is being spent, as much as how we demand a receipt when we purchase something.
Posted from WordPress for BlackBerry.